LEARNING HOW TO DO SOMETHING NEW!!!
ARE YOU UP FOR THE CHALLENGE???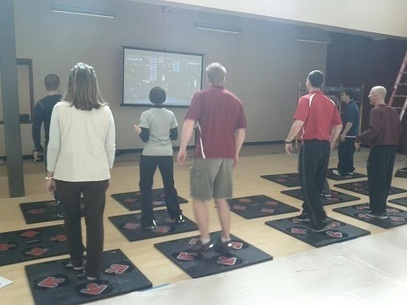 Well this is something that is so interesting and fun!!!! Exergaming is what I will be using for my lab D. I am going to be doing a cardio-vascular unit with the equipment that is in the lab! I went in on Friday for class and played iDance which was a ton of fun!!! After class I stayed and learned how to set up the Kinect which was a real feat for me!! I have never been very technologically inclined so learning this is good for me! When I took 201 I remember thinking that after the first day there was no way I would be able to do any of the technology stuff but now I have a new confidence in myself and a want to learn so much more about how to integrate technology into my teaching. Setting equipment up is still something that I have to learn how to do but it is something that I am going to end up becoming very good at!!! You wait and see!!!